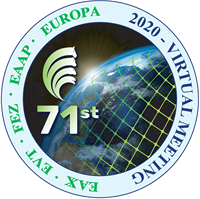 71st Annual Meeting of European Federation of Animal Science
Through the new virtual direction of the EAAP 2020 Annual Meeting every animal scientist can experience the best opportunity to participate and to share their research at the most updated and scientifically advanced animal science forum in the world.
Regular registration is open!
Future Annual Meetings
See where the EAAP Annual Meetings will be organized in the next years across Europe and contact EAAP or the local organizer for more informations.